48HourVisit.com

Planning a short visit? Check out

48HourVisit.com

, your online guide for short stays and weekend getaways.

Ad
Europe does not end in the hills of the Balkans or fields of Poland. Nor does the East confine its cultural riches within vast Russia. Sitting on the border of two civilizations, Lithuania reflects the culture of both sides. Located at the geographical centre of Europe, it is surrounded by Latvia and Belarus to the north and east. Poland and Russia's Kaliningrad shield its west. The Baltic Sea is the maritime outlet for its cultural export.
Lithuania has been a state for 800 years. Its stability is evident from the adaptation of its statutes of the 16th Century as a model by the budding European nations of the time. The constitution it adopted in 1791 was the first in Europe. However, it was made a part of the Russian Empire following the partition of its commonwealth with Poland. It regained independence from the Russian federation in 1990 after its tryst with freedom between the World Wars.
The capital Vilnius is set to be the 2009 European Capital of Culture. It is one of Lithuania's many UNESCO heritage sites because of its stunning line-up of Gothic and Baroque architecture. However, it does not lack modern skyscrapers either. The city's symbolic Upper Castle has sat on the Gediminas Hill for many centuries now. The churches of St. Anne, St. Peter and Paul and the Gates of Dawn are excellent examples of the Gothic monuments here. It also houses the 430-year old Vilnius University with its grand library. Kaunas is home to the many museums and festivals. The bizarre Devil's Museum with more than 3000 puppets, mannequins and toys adds to the art treasures at other museums.
To experience Lithuania, one needs to tour the five ethnographic divisions, each having distinct dialects, lifestyle (in dress, behavior and homestead) and recreation modes. The attire is often very colorful which complements the sheer richness of folklore in songs and stories. They have been kept alive by the barn theatres and folklore companies. Even, the neglected culinary and crafts traditions are being revived through fairs and festivals like the Kaziukas fair in March, The Feast of St. John and Cucumber festival. Sounds are celebrated in the folk music festival 'Skamba Skamba Kankliai' in Vilnius and the Sea Festival in the port city of Klaipeda.
Another UNESCO attraction is the Curonian Spit, a coastal national park with unique features. The rare plants, white sands and seaboard forests around rural centers lend it a placid aura. Hitch-hiking and biking are options if one wishes to see the heritage up close. The cyclists would surely rejoice on the EuroVelo No. 10 and No. 11, the cycle routes of international standards.
Lithuania Landmarks:
User blogs:
What to see in Sydney, Australia
Sydney is a beautiful and livable city and is one of the most famous and representative in Australia. It 's definitely the cultural capital, although the administrative capital is the nearby Canberra. Despite his poor beginnings as a British penal colony, now Sydney has a diverse population that seems to live quite well by its variety. This city has many hotels to choose from. Pick up one that has ... Read full Blog post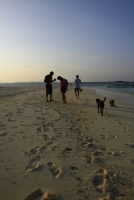 A trip to Siargao
Seeing people that are "living their dream" is always inspirational, it looks so rewarding and peaceful, breaking from the chains of conformism, doing what you always dreamt to do since you were a kid, it doesn't have to make you huge loads of money or bring you world fame just a feeling of self fulfillment, last time I checked, you can't put a price tag on that one. In Siargao ... Read full Blog post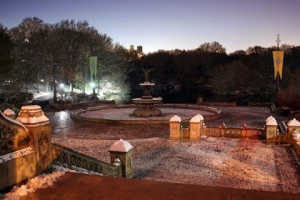 Some of the best natural parks in the US
The natural parks of the United States are very different from what we are used to seeing in the rest of the world and in most travel blogs and travel news. Large, spectacular and complete, without a doubt a very preferred destination for holidays by the Americans. There are 58 National Parks in the U.S. well preserved and operated by the Federal National Park Service. Besides these you can ... Read full Blog post
San Gimignano and San Pellegrino
Night falls on the flourishing and industrious San Gimignano, its 72 towers stand on the low roofs of the houses lit by the moon. This is not a luxury travel spot but is something you don't see every day. In the distance the clatter of hooves echoed tired in the Via Francigena. The hand of the blacksmith stops beating, the frame of the weaver becomes silent, the streets of the tank only a concert ... Read full Blog post