48HourVisit.com

Planning a short visit? Check out

48HourVisit.com

, your online guide for short stays and weekend getaways.

Ad

The Glossary

bamikro - "also called angkot or microbus"
The call for adventure echoes far and wide in Java, Indonesia's fifth-largest island that empowers the thrill-seeker with activities like diving, cultural walks, volcano climbs, and a journey through some of the world's best wonders and heritage sites.
An airplane ride away from Bandung or Jakarta, Java is the world's most populous island forged by a diverse mix of cultures and religious beliefs. In its heart are two World Heritage Sites: Prambanan, a complex of jagged ancient temples; and Borobudur, one of the world's wonders for having an antiquated Buddhist temple considered to be the largest in the planet.
In Central Java, Surakarta and Yogyakarta are strong repositories of gamelan music, wayang puppet shows, and other markers of classical Javanese culture since these cities are still being reigned by kings who trace their bloodlines to the region's pre-colonial Sultanates.
In Ambarawa, a ride on a traditional locomotive is the best way to see Java's rainforests and botanical gardens ringed by active volcanoes, notably, Mount Anak Krakatoa in Banten; Mount Bromo in East Java; and Mount Halimun Salak in West Java. For an easier trek and a more intimate view of the crater, many head to Mount Tangkuban Parahu in West Java.
Wild animals, surf beaches, corals for diving, and the last samples of Javanese Rhinoceros are the bribes of Ujung Kulon National Park, Banten. The beautiful archipelago of Pulau Seribu has a marine park where tourists can sail around in fishermen's boats. Anyer in Banten and Pelabuhan Ratu in West Java are Java's take on "secluded paradise beaches."
Java Landmarks:
Java Traveler Advice
User blogs: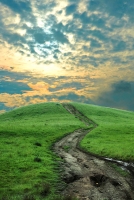 Travel and Inspire
"Our battered suitcases were piled on the sidewalk again; we had longer ways to go. But no matter, the road is life." - Jack Kerouac ... Read full Blog post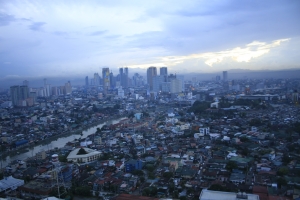 Moving to Manila
It was about a year ago, when I received phone call from my hubby asking me what do I think about Manila. I wasn't sure, I said I've been there before, memories rush to the surface of my mind. Crowded roads of jeepneys, the smell of exhaust, constant horning, traffic jams, YMCA's hotel, people selling food from small carts....I stayed only a day in Manila before heading down to Boracay about 12 years ... Read full Blog post
Global warming: Not caused by humans?
By Agence France-Presse, Updated: 12/7/2009, originally posted in http://news.ph.msn.com/lifestyle/article.aspx?cp-documentid=3737917 Americans cool to human-caused global warming: poll Americans who think global warming is caused by human activity, including vehicle and industrial emissions, are now a minority for the first time in nearly two years, a CNN/Opinion Research Corp ... Read full Blog post