48HourVisit.com

Planning a short visit? Check out

48HourVisit.com

, your online guide for short stays and weekend getaways.

Ad

The Glossary

odalan - "festival"
A strong Javanese culture and history is the unmistakable backdrop of Solo, Central Java's least Westernized city and one-half of the ancient Mataram Kingdom. This city used to be the stage for the war between powerful sultanates and when the sultans got tired of fighting, they redirected their energies to the arts and developed Solo as a great haven of art and education. Solo's theaters became the new battlefields of artists competing to showcase the finest gamelan (musical ensemble), wayang kulit (shadow puppet) and wayang wong (puppet theater) shows in all of Java. Wayang kulit and wayang wong are a UNESCO-designated "Masterpiece of Oral and Intangible Heritage of Humanity," and such theatrical arts draw thousands of tourists to Solo every year.
Solo, the short name for Surakarta, is the twin sister of Yogyakarta, also a major city, 60 kilometers to the east. Although the two cities are very much alike, Solo is more Javanese in character. Solo's center bustles with hundreds of becaks (motorized taxis) taking tourists to beautiful palace-turned-museums like Puri Mankunegaran and Kasunanan. In Sriwedari Park, children watch wayang kulit every night while diners try the Serabi Notosuman (coconut milk pancake), Gudeg Solo (boiled chicken legs with sauce), Dawet (coconut milk and gelatin drink), and other native Javanese specialties Solo is known for.
Jurug Zoo features a collection of Java's endemic animals, while Museum Batik Danar Hadi has a collection of different batiks (dyed cloth)-from silk to cotton and from hand-dyed to stamp-tinted fabrics. To buy batiks, most shoppers proceed to Pasar Klewer, but for antiques, Pasar Triwindhu is the name bargain-hunters remember. Mandi lulur, a traditional skincare done by rubbing spices to the skin to exfoliate it, is a distinguished spa treatment only found in Solo.
Solo Landmarks:
Solo photography
Calle Crisolog by
Vic Lactaoen
Calle Crisologo by
Vic Lactaoen
User blogs: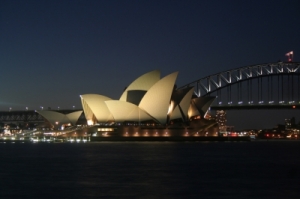 Top 5 Boutique Hotels in Sydney
Sydney is awash with hotels catering to different to budgets and tastes and has a boutique hotel scene that is emerging as one of the best in the world. Small hotels with big personalities, Sydney's boutique hotels offer service that's second-to-none, lots of lovely little extras, incredible attention to detail, an intimate atmosphere, and bags of style. Here are the top 5 Boutique hotels ... Read full Blog post
Palace on Wheels : A Royal Luxury Train Tour in India
Palace on Wheels is one of the most popular luxury trains running in India. It presents a great chance to travelers from across the globe to explore the fabulous destination Rajasthan and Agra sitting in the lap of exquisite luxury of the train. It is a well-known fact that Indian royalty was too fond of luxury trains. The princes of various princely states got their trains customized in England ... Read full Blog post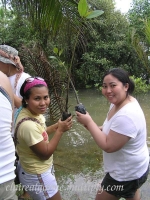 Hands On Volunteer Vacations
Hands On Volunteer Vacations They all have their projects. What's yours? Travel philanthropy provides flexible volunteering and travelling opportunities while providing equal emphasis on the service-learning component of volunteer experiences ... Read full Blog post