48HourVisit.com

Planning a short visit? Check out

48HourVisit.com

, your online guide for short stays and weekend getaways.

Ad

The Glossary

Tricycle - "A motorcycle with a sidecar attachment."
Manila Travel Guide

/
Asia
/
Philippines
/
Manila
/ Introduction
The densely populated city of Manila is where all cultural influences in the Philippines meet. The bustling metropolis is oozing with diversity and history, having been one of the most beautiful Asian cities before World War II. Although the war had destroyed its past glory, the urban activity of the Philippines' capital is always enough to keep anyone busy and entertained.
Comforting Chaos
The city is teeming with so much to do that it's difficult to pinpoint its center. There are 16 territorial districts in Manila, with Makati as the country's financial and commercial center. The less glamorous area for business is the local Chinatown, Binondo. The oldest district here is the walled city of Intramuros, built in 1571 as the Manila's capital and where key Baroque churches still stand. Although the historical city is no longer the center of modern life, the ancient walls and gates have been restored.
First time visitors should prepare themselves for the congested crowds, particularly in malls and public transport during the weekends. Although braving the congestion can be difficult, going around with friendly locals makes the Manila experience more convenient and enjoyable.
Cultural Melting Pot
The city is also home to foreigners from all over the world. Anyone walking around the streets of Makati or shopping in a posh mall will feel like they're part of an international community. The strong presence of different nationalities dates back before the Spaniard's arrival, when Manila was home to Moslems, the Chinese and Indians. The Chinese have also established themselves in the Philippines, dominating many local businesses.
The convergence of different cultures has allowed the arts to flourish in Manila. The Cultural Center of the Philippines (CCP) of Pasay City is dedicated to preserving Filipino arts and culture. The CCP is home to several theaters that hold musical, theatre, and ballet performances.
Manila Landmarks:
Manila Traveler Advice
Manila photography
no title by
Communitriper

Manila Bay by
twistedsunshine
no title by
Communitriper
Chinese Garden by
twistedsunshine
User blogs: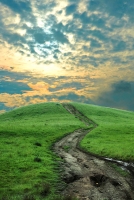 Travel and Inspire
"Our battered suitcases were piled on the sidewalk again; we had longer ways to go. But no matter, the road is life." - Jack Kerouac ... Read full Blog post
Road To Sri Lanka Tours- Inbound Tour Operaters in Sri Lanka
OUR MISSION The mission of Road To Sri Lanka Tours is to provide unique, tours and travel experiences, for a niche market of discriminating clients, which results in their satisfaction, evidenced by repeat booking as well as favorable word-of-mouth comments. Road To Sri Lanka Tours seeks to distinguish itself as a specialist in the field of luxury travel and to be recognized for ... Read full Blog post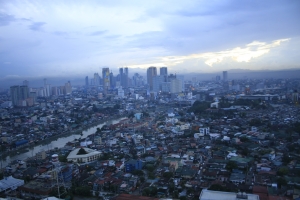 Moving to Manila
It was about a year ago, when I received phone call from my hubby asking me what do I think about Manila. I wasn't sure, I said I've been there before, memories rush to the surface of my mind. Crowded roads of jeepneys, the smell of exhaust, constant horning, traffic jams, YMCA's hotel, people selling food from small carts....I stayed only a day in Manila before heading down to Boracay about 12 years ... Read full Blog post