48HourVisit.com

Planning a short visit to Amsterdam? Check out

48 Hours In Amsterdam

, your online guide for short stays and weekend getaways.

Ad
Amsterdam Travel Guide

/
Europe
/
Netherlands
/
Amsterdam
/ Introduction
Awesome Amsterdam, the capital of Netherlands, is Europe's most well-planned city. Think Amsterdam and you're bound to conjure up images of swaying tulips and windmills. This greenest European city is straight out of fairytales. Often called Holland, you can experience Amsterdam on boat in the many cascading canals, or pedal on bikes.
Start exploring from Begijnhof-an enchanting garden, entered through a vaulted passageway. The beauty of the garden is accentuated by old houses, No.34 (Het Houten Huis), being the oldest, dating back to 1420! Begijnhof was originally built for Catholic nuns. Within, is The Begijnhof Chapel.
Sail along River Amstel and you'll spot Magere Brug a double-leaf Dutch bridge, connecting both sides of the river. Every 20 minutes, the bridge opens allowing boats to cross. Skinny Bridge is another beautiful bridge along Amstel, the beauty of which comes alive at night, when it's illuminated. Lovers frequent the bridge, making it a very romantic place.
Art lovers will revel at the Rijksmuseum, the largest museum in Netherlands. Among the many exhibits The Masterpieces are pieces of 17th century Dutch art. The Golden Age, had Rembrandt, Hals and Vermeer present Dutch art in their works. Other interesting exhibits include the beautiful, old Doll houses and traditional Delftware pottery in distinct blue.
The Van Gogh Museum is a must-see, with 200 paintings, 550 sketches and letters by Van Gogh. Museum Amstelkring has a quaint ambience. Within the attics of the museum, is a secret Catholic Church Ons Lieve Heer op Solder (Our Dear Lord in the Attic). The museum also houses heavy Dutch furniture, ancient table-clocks and two kitchens with Delft tiles.
Curious to know how aristocratic Dutch, belonging to the Civic Guards looked? Visit the Civic Guards, containing old portraits of wealthy citizens. Rembrandt's famous Night Watch featuring city musketeers is now in Rijksmuseum.
Anne Frank House, was the hiding place from where Anne wrote her famous diary during World War II. The diary, photographs, and original objects belonging to the occupants are exhibited too. You can buy some of her books.
Amsterdam Traveler Advice
Amsterdam photography

amsterdam cafe... ko phangan by
been around
User blogs: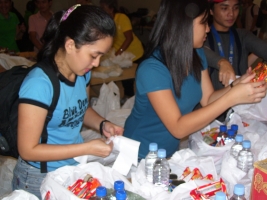 Volunteering for typhoon Ketsana victims
"There's nothing stronger than the heart of a volunteer," says a general in the movie Pearl Harbor. True enough, typhoon Ondoy (internationally nicknamed Ketsana) may have proven its might by destroying hundreds of lives and hundreds more in houses and properties, yet this monster-of-a-calamity did not win in devastating the faith and Good Samaritan-spirit of thousands of men and ... Read full Blog post
San Gimignano and San Pellegrino
Night falls on the flourishing and industrious San Gimignano, its 72 towers stand on the low roofs of the houses lit by the moon. This is not a luxury travel spot but is something you don't see every day. In the distance the clatter of hooves echoed tired in the Via Francigena. The hand of the blacksmith stops beating, the frame of the weaver becomes silent, the streets of the tank only a concert ... Read full Blog post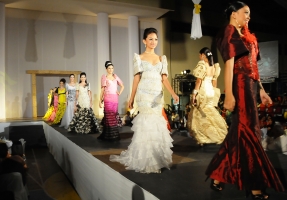 Pinukpok Fashion show in Legaspi Albay, Philippines
The Philippine Terno and the Barong, the graceful Filipino formal dress and male wear that has been around since the turn of the century, has never really lost its place as chic formal or evening wear as local couture houses and yound new Bicol fashion designers like Klang Arispe andDanny Clint have done much to make ethnic handloomed fabrics like abaca, have single handedly kept alive the province's ... Read full Blog post