48HourVisit.com

Planning a short visit? Check out

48HourVisit.com

, your online guide for short stays and weekend getaways.

Ad

The Glossary

Dagoba - "Dome-like structures that enshrine Buddha's relics; A place of worship to Sri Lankan Buddhists."
Tissamaharama Travel Guide

/
Asia
/
Sri Lanka
/
Tissamaharama
/ Introduction
Hemmed on the southern coast of Sri Lanka, Tissamaharama's core serves as a jump-off point to visitors aching to get to the wildlife safari of Yala National Park or experience the Kataragama's Thaipusam Festival where locals chant "Haro Hara" with glee. Visitors will be surprised to see the main street of Tissamaharama lined with shops, café and chock full of stalls. However, a smooth contrast to the commercial vibe is the collection of temples and ruins of Sandagiri Dagoba, Tissa Maha Dagoba and the Galkanumandiya Temple that loom beyond the town center, along with the an expanse of rice fields and dense forests.
On the town outskirt are the reservoirs of Debeerawewa and Tissa Weva which serve as home to aquatic birds such as herons and egrets and venue for people to have a quiet picnic and who want to get away from the bustle of the town center. To those who fancy serious bird-watching, the Wirawila Wewa Bird Sanctuary will serve the purpose.
Tissamaharama Landmarks:
User blogs: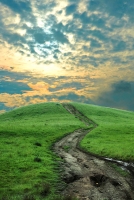 Travel and Inspire
"Our battered suitcases were piled on the sidewalk again; we had longer ways to go. But no matter, the road is life." - Jack Kerouac ... Read full Blog post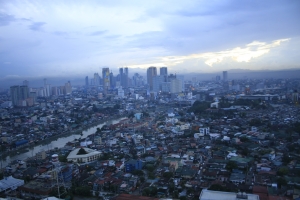 Moving to Manila
It was about a year ago, when I received phone call from my hubby asking me what do I think about Manila. I wasn't sure, I said I've been there before, memories rush to the surface of my mind. Crowded roads of jeepneys, the smell of exhaust, constant horning, traffic jams, YMCA's hotel, people selling food from small carts....I stayed only a day in Manila before heading down to Boracay about 12 years ... Read full Blog post
Global warming: Not caused by humans?
By Agence France-Presse, Updated: 12/7/2009, originally posted in http://news.ph.msn.com/lifestyle/article.aspx?cp-documentid=3737917 Americans cool to human-caused global warming: poll Americans who think global warming is caused by human activity, including vehicle and industrial emissions, are now a minority for the first time in nearly two years, a CNN/Opinion Research Corp ... Read full Blog post