48HourVisit.com

Planning a short visit? Check out

48HourVisit.com

, your online guide for short stays and weekend getaways.

Ad

The Glossary

Dagoba - "Dome-like structures that enshrine Buddha's relics; A place of worship to Sri Lankan Buddhists."
Sri Lanka may be humble in size but its history and culture is rich and bountiful. It was first referred to in the Indian text, Ramayana, functioning as the island fortress of the evil king Ravana. Rama, an incarnation of Vishnu (the Hindu god), set his captive wife free as Hanuman the monkey destroyed Sri Lanka's capital in a fire.
Western influence began the in 16th century, falling under the colonization of the Netherlands and Portugal. The country eventually yielded to the British Empire and then served as a central based of the Allied forces during the Second World War.
National Pride
Although it only regained independence from the British in 1948, Sri Lanka stands out as a distinctly Asian nation. The country is actually the center of Buddhist culture and religion, dating back its roots to the middle of the 3rd century BC. The nation's two central cultures come from the Sinhalese and the Tamil. The Sinhalese came from northern India, settling into the land in the latter part of 6th century BC.
Unfortunately, a great divide between these two cultures caused a civil war from 1983 to 2009. Thankfully, the President had ended the rebellions in May 2009. Despite this resolution, travelers should still check for safety advices before making plans to visit.
Tiny Sunshine Paradise
Contrasting the nation's turbulent history are its clean coast sides and calming waters. These sand heavens have long recovered from the destruction of the 2004 tsunami. Beyond these scenic waters are lush forests and mountains. Towering above is the nation's highest mountain, the Pidurutalagala. The tallest peak stands right next to the breathtaking Nuwara Eliya, a natural formation no visitor should miss. The country's diverse religions converge in the Sri Pada Mountain, considered holy by the population's Christians, Muslims, Hindus, and Buddhists.
Sri Lanka Landmarks:
Sri Lanka Traveler Advice
Sri Lanka photography
Anuradhapura Sri Lanka by
RTSL
Kalpitiya wails and Dolphins watching by
RTSL
Anuradhapura Sri Lanka by
RTSL
Minniriya national park by
RTSL
Kawdulla National Park by
RTSL
User blogs:
What to see in Sydney, Australia
Sydney is a beautiful and livable city and is one of the most famous and representative in Australia. It 's definitely the cultural capital, although the administrative capital is the nearby Canberra. Despite his poor beginnings as a British penal colony, now Sydney has a diverse population that seems to live quite well by its variety. This city has many hotels to choose from. Pick up one that has ... Read full Blog post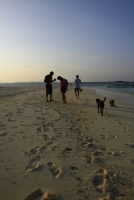 A trip to Siargao
Seeing people that are "living their dream" is always inspirational, it looks so rewarding and peaceful, breaking from the chains of conformism, doing what you always dreamt to do since you were a kid, it doesn't have to make you huge loads of money or bring you world fame just a feeling of self fulfillment, last time I checked, you can't put a price tag on that one. In Siargao ... Read full Blog post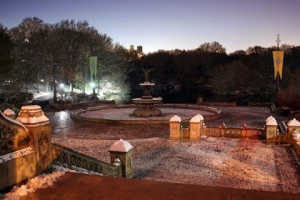 Some of the best natural parks in the US
The natural parks of the United States are very different from what we are used to seeing in the rest of the world and in most travel blogs and travel news. Large, spectacular and complete, without a doubt a very preferred destination for holidays by the Americans. There are 58 National Parks in the U.S. well preserved and operated by the Federal National Park Service. Besides these you can ... Read full Blog post
San Gimignano and San Pellegrino
Night falls on the flourishing and industrious San Gimignano, its 72 towers stand on the low roofs of the houses lit by the moon. This is not a luxury travel spot but is something you don't see every day. In the distance the clatter of hooves echoed tired in the Via Francigena. The hand of the blacksmith stops beating, the frame of the weaver becomes silent, the streets of the tank only a concert ... Read full Blog post