48HourVisit.com

Planning a short visit? Check out

48HourVisit.com

, your online guide for short stays and weekend getaways.

Ad

The Glossary

bhikkus - "Buddhist monks."
Colombo is where Sri Lanka's diverse culture; a colorful city of historical sites, bustling markets, and scenic gardens converge. The former capital's urban scene of restaurants and offices are balanced by buildings dating back to the nation's colonial eras. Ancient Chinese, Arab, and Roman traders already knew of Colombo's strategic harbor location 2,000 years ago. The presence of these traders marked the beginning of the city's ethnic diversity. The Muslims settled here in the 8th century to manage the outside trade of the Sinhalese kingdoms with other countries. These Muslim settlers continue their presence through the local Sri Lankan Moor community.
Colonial Remnants
Colombo combines the best of Eastern and Western architecture, with European-styled buildings set beside Buddhist and Indian structures. The city's Fort area showcases the best of both worlds, with its soaring skyscrapers and 300 year old buildings. The Dutch colonists left the least mark on architectural styles. A number of churches stand along with the former Dutch House (now the Colombo Dutch Museum) and the former Queen's House (currently the President's House). Most of the buildings in the Fort are from the British colonization. The Presidential Secretariat, the Prime Minister's Office, the Galle Face Hotel, and the University of Colombo are excellent examples of British architecture.
Center of Cultures
The city's cultural diversity reflects most in its people, with a population composed of Moors, Tamils, Sinhalese, and many European emigrants. Colombo is also home to many cultural events, usually performed in the Lionel Wendt Theatre, the Tower Hall, and the Elphinstone. Cricket plays the important role in local pop culture, with the country's team emerging victorious in the 1996 World Cricket Cup. Anyone fond of cricket or curious to try can join in on a small game in the city's beaches, streets, or parks.
Colombo Landmarks:
User blogs: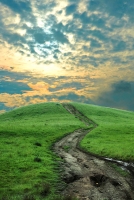 Travel and Inspire
"Our battered suitcases were piled on the sidewalk again; we had longer ways to go. But no matter, the road is life." - Jack Kerouac ... Read full Blog post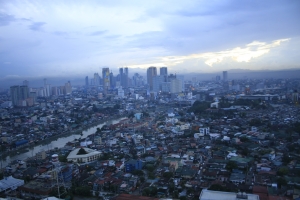 Moving to Manila
It was about a year ago, when I received phone call from my hubby asking me what do I think about Manila. I wasn't sure, I said I've been there before, memories rush to the surface of my mind. Crowded roads of jeepneys, the smell of exhaust, constant horning, traffic jams, YMCA's hotel, people selling food from small carts....I stayed only a day in Manila before heading down to Boracay about 12 years ... Read full Blog post
Global warming: Not caused by humans?
By Agence France-Presse, Updated: 12/7/2009, originally posted in http://news.ph.msn.com/lifestyle/article.aspx?cp-documentid=3737917 Americans cool to human-caused global warming: poll Americans who think global warming is caused by human activity, including vehicle and industrial emissions, are now a minority for the first time in nearly two years, a CNN/Opinion Research Corp ... Read full Blog post