48HourVisit.com

Planning a short visit? Check out

48HourVisit.com

, your online guide for short stays and weekend getaways.

Ad

The Glossary

Dagoba - "Dome-like structures that enshrine Buddha's relics; A place of worship to Sri Lankan Buddhists."
Visitors coming to the shores of Mirissa should not expect posh or lavish accommodations. Unlike Negombo which is studded by a number of upscale hotels, Mirissa rests its charm on the promontory that divides its small fishing port from its superb curve of a beach known for its calm and clear waters.
Reputed as a haven for beach-goers and surfers, it also attracts foreigners who want to buy a piece of land and settle in the place for a variety of reasons. One is that Mirissa continues to boost its position as the largest producer of fish in Sri Lanka. Another is that the beach has rapidly become a popular surfers' sliver of paradise especially to the Japanese crowd. Perhaps the most compelling reason is that Mirissa remains untouched up to this day, maintaining a tranquil environ.
To those who fancy colorful festivities, the humble fishing hamlet of Mirissa holds a masked dance called Gam-Maduwa, a showcased of the traditional kolam masks. Natives wear masks and head to Sri Sunandarama Temple to chant sutras as a way of thanking gods for the bountiful blessings of the sea. A private collection of masks is exhibited at the remote village of Udupila which is still a part of Mirissa.
Mirissa Landmarks:
User blogs: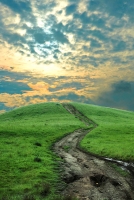 Travel and Inspire
"Our battered suitcases were piled on the sidewalk again; we had longer ways to go. But no matter, the road is life." - Jack Kerouac ... Read full Blog post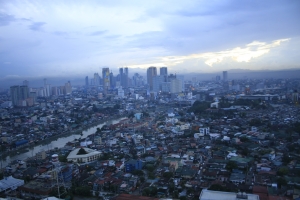 Moving to Manila
It was about a year ago, when I received phone call from my hubby asking me what do I think about Manila. I wasn't sure, I said I've been there before, memories rush to the surface of my mind. Crowded roads of jeepneys, the smell of exhaust, constant horning, traffic jams, YMCA's hotel, people selling food from small carts....I stayed only a day in Manila before heading down to Boracay about 12 years ... Read full Blog post
Global warming: Not caused by humans?
By Agence France-Presse, Updated: 12/7/2009, originally posted in http://news.ph.msn.com/lifestyle/article.aspx?cp-documentid=3737917 Americans cool to human-caused global warming: poll Americans who think global warming is caused by human activity, including vehicle and industrial emissions, are now a minority for the first time in nearly two years, a CNN/Opinion Research Corp ... Read full Blog post