48HourVisit.com

Planning a short visit? Check out

48HourVisit.com

, your online guide for short stays and weekend getaways.

Ad

The Glossary

Dagoba - "Dome-like structures that enshrine Buddha's relics; A place of worship to Sri Lankan Buddhists."
Kurunegala Travel Guide

/
Asia
/
Sri Lanka
/
Wayamba Province
/
Kurunegala
/ Introduction
The ancient city of Kurunegala, known as Hasthishailya-Pura (City of Elephant Rock) in Sanskrit, wasn't attacked by ferocious invaders but by mosquitoes, making it an alarming malaria-infested area for years and discouraging travelers from visiting it. Today however, Kurunugela is a thriving regional center for having the best coconut plantation in Sri Lanka, even being named as Coconut Triangle.
Although Kurunegala is not an impressive destination, visitors who drop by make it a point to visit the famous Seven Rocks, a unique geological feature surrounded by several rock outcrops that look like an elephant, tortoise, eel, goat, ladybird, and monkey. Its sheer beauty and grandeur are mesmerizing. A good number of temples (Sri Dalada Maligawa, Yapavuwa and Dambadeniya) dot its landscape, offering other sites for tourists to visit.
Also in the town is the man-made Kurunegala Lake constructed by ancient kings which still serves its purpose as a reservoir for Kurunegala's inhabitants. Positioned near the lake is the imposing Kurunegala Clock Tower which commemorates the fallen officers and soldiers of the two World Wars.
Kurunegala Landmarks:
User blogs: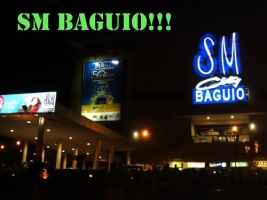 Baguio: City of Pines
This is SM City Baguio. The biggest mall in the city. I never imagine to live here in Baguio for a long time. But becuase of studies, I prefer to take my college course here than in Manila. After a two year long of staying in here I am learning to appreciate what Baguio has to offer to its tourists and locals. But seeing its changes from its foundation last 1909, Baguio grew a lot faster ... Read full Blog post
San Gimignano and San Pellegrino
Night falls on the flourishing and industrious San Gimignano, its 72 towers stand on the low roofs of the houses lit by the moon. This is not a luxury travel spot but is something you don't see every day. In the distance the clatter of hooves echoed tired in the Via Francigena. The hand of the blacksmith stops beating, the frame of the weaver becomes silent, the streets of the tank only a concert ... Read full Blog post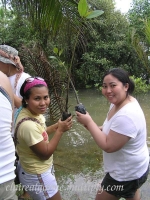 Hands On Volunteer Vacations
Hands On Volunteer Vacations They all have their projects. What's yours? Travel philanthropy provides flexible volunteering and travelling opportunities while providing equal emphasis on the service-learning component of volunteer experiences ... Read full Blog post
What to see in Sydney, Australia
Sydney is a beautiful and livable city and is one of the most famous and representative in Australia. It 's definitely the cultural capital, although the administrative capital is the nearby Canberra. Despite his poor beginnings as a British penal colony, now Sydney has a diverse population that seems to live quite well by its variety. This city has many hotels to choose from. Pick up one that has ... Read full Blog post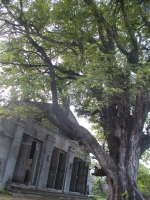 Five Reasons to Visit the Ilocos Region
In a rush to catch up with my brain food, I bought a copy of the latest issue of Time Magazine in the nearest bookstore on my way to the Ilocos. It was a welcoming surprise to read the section's culture section on the Global adviser of five reasons to visit Ilocos Norte not to forget its nearby province town of Ilocos Sur. I have never tired of going to these two province ... Read full Blog post