48HourVisit.com

Planning a short visit? Check out

48HourVisit.com

, your online guide for short stays and weekend getaways.

Ad

The Glossary

Kare-Kare - "a Filipino specialty, it is oxtail and vegetables stewed in a lovely peanut sauce. it is perfect served with bagoong."
Davao Travel Guide

/
Asia
/
Philippines
/
Mindanao
/
Davao
/ Introduction
With its thriving economy and well-preserved cultural heritages, it is no wonder why most people dub Davao City as the premier city of the South. Located in Mindanao's southeastern curve, this bustling metropolis teems with modern amenities, urban attractions, amusement parks and places of worship that are sure to make one's stay in the city well worth it. The downtown marketplace is a cornucopia of the island's freshest tropical fruits such as golden mangoes, and the malodorous yet equally delicious spiky durian. As progressive as Davao is, the locals still maintain majority of their customs and traditions, such as common courtesy especially to the elderly.
Davao City is an ideal springboard to the neighboring natural wonders, notably the Philippines' highest peak, Mt. Apo. Avid hikers heed the call of the towering mount and are well-rewarded with a terrific view of the nearby waters and the cities that look like pinpricks of light from the summit. Nature lovers who aren't up to the mountain hype can head out to the Philippine Eagle Center, which is a conservation facility for the country's national bird and largest eagle in the world.
Davao Landmarks:
Davao photography
no title by
Enfant Terrible
no title by
Enfant Terrible
User blogs: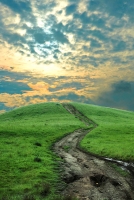 Travel and Inspire
"Our battered suitcases were piled on the sidewalk again; we had longer ways to go. But no matter, the road is life." - Jack Kerouac ... Read full Blog post
The Easy Way to Find Your Next Flight
Not everyone has experienced the convenience of looking for and booking air travel online. For some people who are not used to online shopping, or for those learning how to browse for the first time it can be a little intimidating at first. It seems like there are a lot of advertisements telling people where to go to book their flight online, but not many articles that take a step-by-step approach ... Read full Blog post
Cheaper galactic spaceliner unveiled
News from http://news.ph.msn.com/top-stories/article.aspx?cp-documentid=3737940 Richard Branson unveiled Monday a commercial spaceliner offering tourists a cheaper chance to experience the thrill of weightlessness and view the splendor of the Earth from space. The British billionaire hopes to offer tickets aboard his spacecraft at a cost of 200,000 dollars each, giving adventurous ... Read full Blog post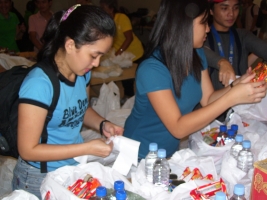 Volunteering for typhoon Ketsana victims
"There's nothing stronger than the heart of a volunteer," says a general in the movie Pearl Harbor. True enough, typhoon Ondoy (internationally nicknamed Ketsana) may have proven its might by destroying hundreds of lives and hundreds more in houses and properties, yet this monster-of-a-calamity did not win in devastating the faith and Good Samaritan-spirit of thousands of men and ... Read full Blog post