48HourVisit.com

Planning a short visit? Check out

48HourVisit.com

, your online guide for short stays and weekend getaways.

Ad

The Glossary

abaya - "a loose black robe worn by Muslim women from head to toe."
The Najd Travel Guide

/
Middle East
/
Saudi Arabia
/
The Najd
/ Introduction
You're probably going to be extremly dissapointed that we still didn't cover The Najd, we truely apologize. however, we encourage you to stay positive and come back to this page in the near future, maybe by then we will figure out a thing or two about The Najd.
User blogs:
What to see in Salzburg, Austria
Salzburg is a charming town on the banks of the Salzach River. On the left bank, on top of the Monchsberg, stands the fortress, which dominates the center of town with many houses in the '500 and '600. In addition to wander through the streets and pastries, you can visit the Cathedral, the Residenz in which they lived archbishops and princes, the castle of Maribel with the beautiful gardens ... Read full Blog post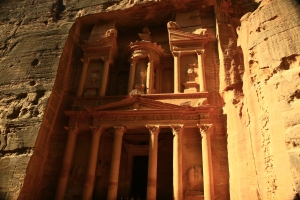 I wish I was Johann Ludwig Burckhardt
Some first encounters are ireplaceable, they can happen once and the impact is something you can't replicate afterwards, Imagine yourself being swiss explorer Johann Ludwig Burckhardt (why do they have to have such complicated names? whats wrong with just Van Dam??), Johann was an explorer and toured the middle east/african region back in the 18th century, GPS was still an expensive gadget for young ... Read full Blog post
Palace on Wheels : A Royal Luxury Train Tour in India
Palace on Wheels is one of the most popular luxury trains running in India. It presents a great chance to travelers from across the globe to explore the fabulous destination Rajasthan and Agra sitting in the lap of exquisite luxury of the train. It is a well-known fact that Indian royalty was too fond of luxury trains. The princes of various princely states got their trains customized in England ... Read full Blog post