48HourVisit.com

Planning a short visit? Check out

48HourVisit.com

, your online guide for short stays and weekend getaways.

Ad

The Glossary

Taho - "a popular Filipino breakfast snack, it is soya mixed with arnibal (syrup) and sago(tapioca pearls)."
Puerto Galera Travel Guide

/
Asia
/
Philippines
/
Luzon
/
Mindoro
/
Oriental Mindoro
/
Puerto Galera
/ Introduction
Boasting of sprawling shores of pearl-white sands and aquamarine waters, Puerto Galera is Oriental Mindoro's crowning glory. A water-lover's amusement park, this coastal town features pocket beaches and diving spots that make aquariums green with envy. The marine life in Puerto Galera's waters is so diverse that UNESCO has declared it a Man and Biosphere Reserve in as early as 1973. The town proper offers good accommodations and food choices, and the pier makes it easily accessible to visitors from Batangas.
Puerto Galera's sheltered bay make for a good wharf for ships of various sizes. This is probably the reason why the town's name translates to "Port of Galleons," as the Spaniards used the coast to dock their vessels and head inland.
The spectacular beaches are in themselves a destination but Mindoro's lush forest also provides a highlight to anyone's trip. Towering at 30 meters and just a tricycle-ride away from the town proper, Tamaraw Falls is a well-loved destination, especially during weekends as visitors can have a nice picnic on by its side and go for a dip in its clear pool afterwards. Budding adventurers can head out for a side trip in Python Cave, which is said to be home to two-meter boa.
Puerto Galera Landmarks:
Puerto Galera photography
Cruisin around Puerto Galera by
chinxlexy
User blogs: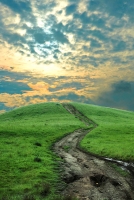 Travel and Inspire
"Our battered suitcases were piled on the sidewalk again; we had longer ways to go. But no matter, the road is life." - Jack Kerouac ... Read full Blog post
The Easy Way to Find Your Next Flight
Not everyone has experienced the convenience of looking for and booking air travel online. For some people who are not used to online shopping, or for those learning how to browse for the first time it can be a little intimidating at first. It seems like there are a lot of advertisements telling people where to go to book their flight online, but not many articles that take a step-by-step approach ... Read full Blog post
Cheaper galactic spaceliner unveiled
News from http://news.ph.msn.com/top-stories/article.aspx?cp-documentid=3737940 Richard Branson unveiled Monday a commercial spaceliner offering tourists a cheaper chance to experience the thrill of weightlessness and view the splendor of the Earth from space. The British billionaire hopes to offer tickets aboard his spacecraft at a cost of 200,000 dollars each, giving adventurous ... Read full Blog post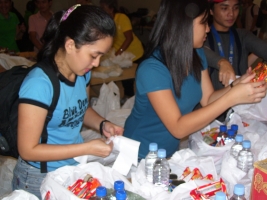 Volunteering for typhoon Ketsana victims
"There's nothing stronger than the heart of a volunteer," says a general in the movie Pearl Harbor. True enough, typhoon Ondoy (internationally nicknamed Ketsana) may have proven its might by destroying hundreds of lives and hundreds more in houses and properties, yet this monster-of-a-calamity did not win in devastating the faith and Good Samaritan-spirit of thousands of men and ... Read full Blog post