48HourVisit.com

Planning a short visit? Check out

48HourVisit.com

, your online guide for short stays and weekend getaways.

Ad

The Glossary

Sisig - "The famous beer buddy, sisig is finely chopped pig ears, snout and cheeks with onions and chilis that is served on hot plates. Best with a dash of calamansi juice and a half-cooked egg on top."
Cagayan Valley Travel Guide

/
Asia
/
Philippines
/
Cagayan Valley
/ Introduction
You're probably going to be extremly dissapointed that we still didn't cover Cagayan Valley, we truely apologize. however, we encourage you to stay positive and come back to this page in the near future, maybe by then we will figure out a thing or two about Cagayan Valley.
User blogs: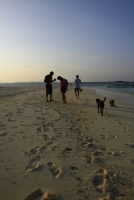 A trip to Siargao
Seeing people that are "living their dream" is always inspirational, it looks so rewarding and peaceful, breaking from the chains of conformism, doing what you always dreamt to do since you were a kid, it doesn't have to make you huge loads of money or bring you world fame just a feeling of self fulfillment, last time I checked, you can't put a price tag on that one. In Siargao ... Read full Blog post
San Gimignano and San Pellegrino
Night falls on the flourishing and industrious San Gimignano, its 72 towers stand on the low roofs of the houses lit by the moon. This is not a luxury travel spot but is something you don't see every day. In the distance the clatter of hooves echoed tired in the Via Francigena. The hand of the blacksmith stops beating, the frame of the weaver becomes silent, the streets of the tank only a concert ... Read full Blog post