48HourVisit.com

Planning a short visit? Check out

48HourVisit.com

, your online guide for short stays and weekend getaways.

Ad

The Glossary

tole - "another term for chowk, the main square or intersection with a market, the focal point of directions given by maps and locals and the starting point from which to locate landmarks."
Butwal Travel Guide

/
Asia
/
Nepal
/
Central Terai
/
Butwal
/ Introduction
The busy town of Butwal is considered as one of the gateways to Nepal. A popular travel base, it connects the mainland to India and also to the western nations. Although it mostly functions merely as a place to rest and spend the night away, it does have some attractions that can hold a tourist's attention for a while.
A highlight of visiting Butwal is the bustling Birendra Park, where an open market is held every Wednesday and Saturday of the week. It is a virtual shopping paradise where the strings of shops and stalls line the streets and vendors hawk a lot of cheap and quality goods. While in the market, one should probably take time to admire the park's landscaped gardens or go on some picnicking and camping activities.
The Siddha Baba Temple, located at the foot of a hill, is one of the highlights in a visit toi Buwal. It is a popular spot for pilgrims and devotees, as legend says that the Siddha Baba will grant the wish of anyone who offers a pigeon to him. Understandably, there are a lot of pigeons for sale around the site. The Manimukunda Park, on the other hand, contains the remnants of a palace which is said to have been the seat of power for King Manimukunda Sen. Another site where one can see historic ruins is Jitgadhi, which served as a military fortress during the Angol-Nepal War. There are also some more temples around it.
For an outdoor attraction is Sainamaina, an open-air museum displaying the city's historical and cultural heritage. One can see sights like dancing saints, palace ruins, Buddha statues, and classical art. The only downside to the place is the presence of homeless and underprivileged people using it as their living quarters.
Butwal Landmarks:
User blogs: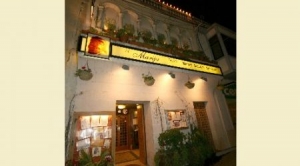 Ta Marija Restaurant
In «Ta 'Marija», located in the center of the village Mosta you'll be amazed by the welcoming atmosphere created thanks to the traditional setting of talented entertainers and warm ones. Every Wednesday and Friday after the Auto Reviews and Auto Shows that are shown in the TV, customers are invited to sing accompanied by mandolin and guitar, traditional and popular songs ... Read full Blog post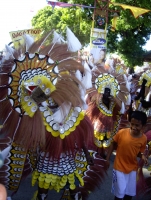 Ati-atihan in Kalibo Aklan
Ati-atihand origins ccan be traced to 1210 when refugees from Borneo would smear their faces with soot in affectionalte immitation of the Filipino natives The island of Panay in the Visayas is where this particular detail of Philipine history took place sometime ih the late 12th or early 13th century. For centuries hence, it has been commemoratged in one specific place - in Kalibo, the capital ... Read full Blog post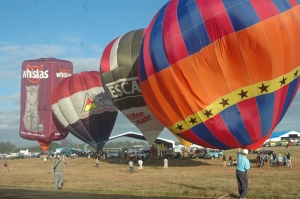 An Aerial fiesta in Clark Pampanga
Its a party in the sky as multi colored hot air balloons piloted ny different pilots from various partso of the world participated in this annual gathering. As early as 5am, the 2,500 hectare aviation complex at Clar Economic Zone in Pampanga was already crammedi with excitement. Clusters of hot air balloon participants busily prepare their own balloons for liftoff as they need to take advantage of ... Read full Blog post