48HourVisit.com

Planning a short visit? Check out

48HourVisit.com

, your online guide for short stays and weekend getaways.

Ad

The Glossary

jambatan - "block houses"
Pulau Langkawi Travel Guide

/
Asia
/
Malaysia
/
Pulau Langkawi
/ Introduction
The full-scale canvas of Pulau Langkawi reveals vast paddy fields, marbled mountains, spanning white beaches and secret caves spread through the 99 tropical islands. It is a natural paradise blessed with a beguiling heritage of myths and legends of gigantic birds, giants, warriors, battles, fairies and romance. For the past several decades, tourism has been the main industry for the people of Pulao Langkawi but the sea remains a source of income for local fisherman.
Visitors who want to explore the group of islands can start with a walk to the Kuah town. Within the vicinity is the Dataran Lang or Eagle Square, the first sight that greets tourists when they arrive at Pulao Langkawi. Heading west from the town is the rural countryside surrounded by green fields called Laman Padi, a rice museum, which leads to the Makam Mahsuri Memorial where the grave of the legendary Mahsuri can be found. After touring the town, visitors can opt to jungle trek or go air-trekking to Langkawi's lush rainforest or hire a boat for a unique river safari experience amid the mangroves.
Besides the countryside scenery and the hum of the town center, there are other attractions that draw tourists in large numbers to Langkawi. Most of the time it is for the beaches and refreshing nature-based activities such as sailing to the world-class marinas, snorkeling and scuba diving around the Pulau Payar Marine Park. The best beaches include Pantain Ko, Datai, Cenang and the delightful cove of Burao Bay. Island hopping is possible after frolicking ashore to Pulao Singa Besar which houses a wildlife sanctuary, renowned for its marine park teeming with fishes, baby sharks and multi-hued corals. Each island has its own coves of crystal-clear waters, and eerie caves shrouded with fascinating folklore.
Getting to Langkawi Island
There are several ways to reach Langkawi Island. One of popular ways is by boat or ferry. The take-off point where you can get these service located at Kuala Perlis and Kuala Kedah. But if you got surplus budget, have a flight which available from Kuala Lumpur directly to an airport in Langkawi. Make sure to check local weather first before have a visit to Langkawi since the weather here are fall under Equator climate.
Source and guide: Langkawi Island from Malaysia Travel Guide
Pulau Langkawi Landmarks:
Pulau Langkawi Traveler Advice
User blogs:
What to see in Salzburg, Austria
Salzburg is a charming town on the banks of the Salzach River. On the left bank, on top of the Monchsberg, stands the fortress, which dominates the center of town with many houses in the '500 and '600. In addition to wander through the streets and pastries, you can visit the Cathedral, the Residenz in which they lived archbishops and princes, the castle of Maribel with the beautiful gardens ... Read full Blog post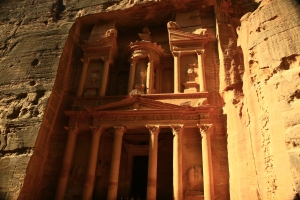 I wish I was Johann Ludwig Burckhardt
Some first encounters are ireplaceable, they can happen once and the impact is something you can't replicate afterwards, Imagine yourself being swiss explorer Johann Ludwig Burckhardt (why do they have to have such complicated names? whats wrong with just Van Dam??), Johann was an explorer and toured the middle east/african region back in the 18th century, GPS was still an expensive gadget for young ... Read full Blog post
Palace on Wheels : A Royal Luxury Train Tour in India
Palace on Wheels is one of the most popular luxury trains running in India. It presents a great chance to travelers from across the globe to explore the fabulous destination Rajasthan and Agra sitting in the lap of exquisite luxury of the train. It is a well-known fact that Indian royalty was too fond of luxury trains. The princes of various princely states got their trains customized in England ... Read full Blog post