48HourVisit.com

Planning a short visit? Check out

48HourVisit.com

, your online guide for short stays and weekend getaways.

Ad
Seychelles Travel Guide

/
Africa
/
Seychelles
/ Introduction
Seychelles is an archipelogic nation of 115 islands in the Indian Ocean. Although Victoria is the capital of Seychelles, the island of Mahe is the pulsating heart of the archipelago. Mahe has a dramatic and exotic backdrop of tropical vegetation against towering mountains. The next best thing to getting married is a honeymoon in the stunning Seychelles islands. Couples will love walking over the soft, powdery sand, basking in the sun and relishing the Creole cuisine. Tall palm trees fringed against sparkling deep blue seas set an ideal destination for a honeymoon couple in love. For the adventure lovers, diving or snorkeling in the crystal waters that reveal the magnificent marine worlds of reef fish, brilliantly colored corals and sea turtles can mesmerize you.
After a blissful day on the beach either romancing or experiencing the under water world, you can enjoy the night at the bustling casinos, night clubs and sing along with wandering beach bands. Seychelles, culturally is an amalgam of European, African, Indian and Chinese cultures which reflect in the French cuisine cooked with Indian spices and tossed Chinese dressings. The foot tapping music comes predominantly from the African roots mixed with European country dance. If you are a true bird lover, then you must visit the Cousin Island which is a half hour boat ride from Praslin. It is a bird sanctuary dedicated entirely to nature and among the very rare species, you can catch a glimpse of the turtle dove, white faced tropic bird and brush warbler to name a few. Denis Island that lies at the northern edge of Seychelles is bestowed with natures most spectacular lagoons and coral reefs and provides sheltered facilities for swimming, snorkeling and water sports all year round.
You must plan your trip to Seychelles around what you like to do and what you want to do. For instance windsurfing and sailing are best around May and October whereas diving is the best during the end of the year. You must also take a sneak peak of the Fregate Island that is accessible from Mahe only by air or sea. It is a spectacular 5 star hotel with the world's best beach. Though earlier it was said to have been a haven for pirates but now it is definitely the place for honeymooners. Seychelles has claimed the top spot out of all the islands in Africa for the third consecutive year and its waters promise more shades of green and blue than you could have ever imagined.
Seychelles Traveler Advice
User blogs:
What to see in Salzburg, Austria
Salzburg is a charming town on the banks of the Salzach River. On the left bank, on top of the Monchsberg, stands the fortress, which dominates the center of town with many houses in the '500 and '600. In addition to wander through the streets and pastries, you can visit the Cathedral, the Residenz in which they lived archbishops and princes, the castle of Maribel with the beautiful gardens ... Read full Blog post
Road To Sri Lanka Tours- Inbound Tour Operaters in Sri Lanka
OUR MISSION The mission of Road To Sri Lanka Tours is to provide unique, tours and travel experiences, for a niche market of discriminating clients, which results in their satisfaction, evidenced by repeat booking as well as favorable word-of-mouth comments. Road To Sri Lanka Tours seeks to distinguish itself as a specialist in the field of luxury travel and to be recognized for ... Read full Blog post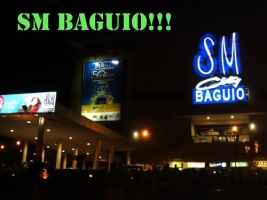 Baguio: City of Pines
This is SM City Baguio. The biggest mall in the city. I never imagine to live here in Baguio for a long time. But becuase of studies, I prefer to take my college course here than in Manila. After a two year long of staying in here I am learning to appreciate what Baguio has to offer to its tourists and locals. But seeing its changes from its foundation last 1909, Baguio grew a lot faster ... Read full Blog post
San Gimignano and San Pellegrino
Night falls on the flourishing and industrious San Gimignano, its 72 towers stand on the low roofs of the houses lit by the moon. This is not a luxury travel spot but is something you don't see every day. In the distance the clatter of hooves echoed tired in the Via Francigena. The hand of the blacksmith stops beating, the frame of the weaver becomes silent, the streets of the tank only a concert ... Read full Blog post