48HourVisit.com

Planning a short visit? Check out

48HourVisit.com

, your online guide for short stays and weekend getaways.

Ad

The Glossary

Malagasy - "the domestic and international term for a Madagascar local"
Madagascar Travel Guide

/
Africa
/
Madagascar
/ Introduction
To be in Madagascar is to be in another world. This island-nation's million-years of isolation from any continent brought in a peculiar mix of flora and fauna found nowhere else on Earth. Add to this the country's unique brew of Asian-African people knee-deep into magic and taboos, and travelers may expect to get nothing from this country but pure shock and fascination. No wonder, this state southeast of Africa is often called "The Eighth Continent."
The fourth largest island in the world, Madagascar is separated from Africa by hundreds of kilometers of Indian Ocean and by 165 million years of evolution, enough to make its species evolve into some of the Earth's weirdest forms like the elephant bird, the largest bird that ever lived.
The Isalo National Park, Réserve Spéciale De L'ankàrana and the World Heritage Site of Tsingy de Bemaraha Reserve are specially known for having the lord's share of Madagascar's over 70 kinds of lemurs, including one that squeals like a police siren. The world's biggest and smallest chameleons are in Masoala National Park, while over 60 varieties of carnivorous pitcher plants are in Ranomafana. In Ifaty, hikers encounter forests of twisted octopus trees, while in Avenue Du Baobab, taxi-bes (cheapest taxis) pass in between a dozen 1000-year-old baobabs that tower to up to 90 feet.
From east to west, there is a different kind of adventure to savor. Water sports are the main feature of the East, where Masoala National Park lies with its dazzling clusters of corals, marine life, and shipwrecks favorable to kayakers, snorkelers and divers. The park harbors many other novelties such as geckos, red owls and tomato frogs. Romance may come to mind upon gazing at the sunset of Andilamena Beach, or yachting and cruising along Canal des Pangalanes, Ankify, and Diego Suarez Bay, regarded as one of the world's finest bays.
Madagascar Traveler Advice
Madagascar photography
User blogs:
What to see in Salzburg, Austria
Salzburg is a charming town on the banks of the Salzach River. On the left bank, on top of the Monchsberg, stands the fortress, which dominates the center of town with many houses in the '500 and '600. In addition to wander through the streets and pastries, you can visit the Cathedral, the Residenz in which they lived archbishops and princes, the castle of Maribel with the beautiful gardens ... Read full Blog post
Road To Sri Lanka Tours- Inbound Tour Operaters in Sri Lanka
OUR MISSION The mission of Road To Sri Lanka Tours is to provide unique, tours and travel experiences, for a niche market of discriminating clients, which results in their satisfaction, evidenced by repeat booking as well as favorable word-of-mouth comments. Road To Sri Lanka Tours seeks to distinguish itself as a specialist in the field of luxury travel and to be recognized for ... Read full Blog post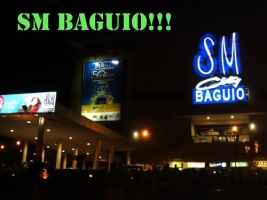 Baguio: City of Pines
This is SM City Baguio. The biggest mall in the city. I never imagine to live here in Baguio for a long time. But becuase of studies, I prefer to take my college course here than in Manila. After a two year long of staying in here I am learning to appreciate what Baguio has to offer to its tourists and locals. But seeing its changes from its foundation last 1909, Baguio grew a lot faster ... Read full Blog post
San Gimignano and San Pellegrino
Night falls on the flourishing and industrious San Gimignano, its 72 towers stand on the low roofs of the houses lit by the moon. This is not a luxury travel spot but is something you don't see every day. In the distance the clatter of hooves echoed tired in the Via Francigena. The hand of the blacksmith stops beating, the frame of the weaver becomes silent, the streets of the tank only a concert ... Read full Blog post